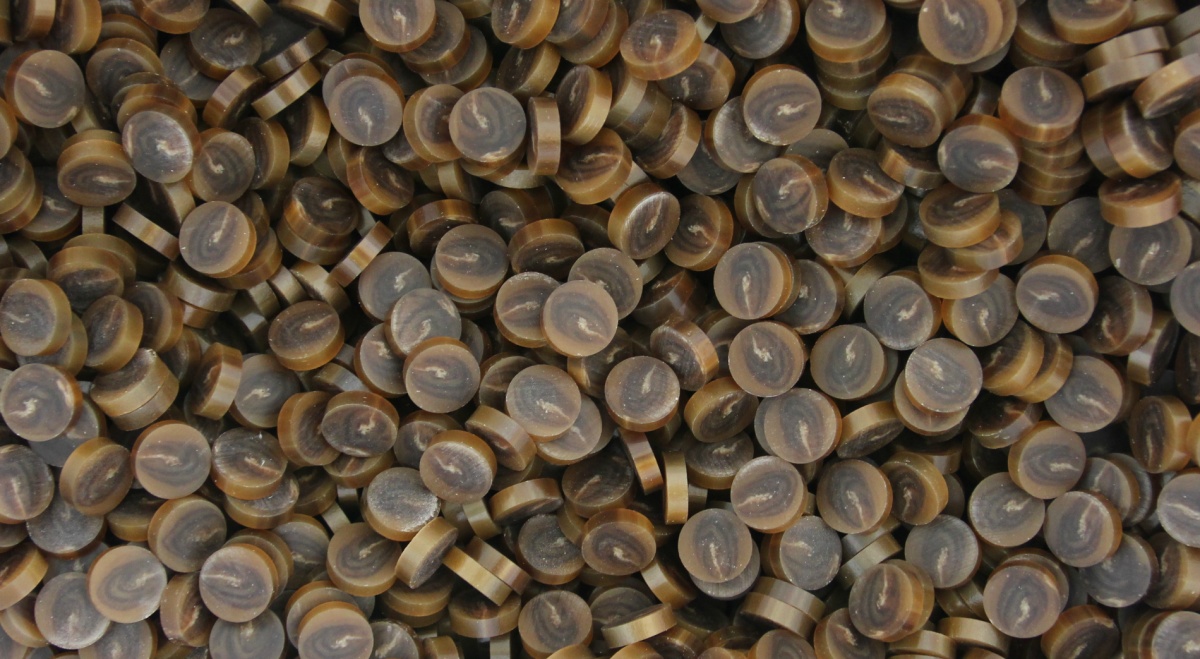 Our polyester materials were mainly born for the clothing branch:
Buttons for Shirts
Buttons for Knitwear
Buttons for Outerwear
Buttons for Fur Coats
Inserts for Snaps
From sheet's materials we create imitations of mother of pearl, horn, bone, tortoiseshell, semiprecious stones, wood, technical materials for laser engraving, fancy materials, multilayers and composite materials with fabrics, wavy materials for shirts, and various structures and trendy colours.
They are supplied in BLANKS for buttons, or in SHEETS for the realization of buckles and zip pullers.
With rods' materials we are specialized in horn's imitation and corozo's imitation. They are supplied in BLANKS for buttons, or in RODS for making toggles, buckles, cord ends and zip pullers.
The BLANKS are provided from line 14″ to line 80″ with variable thickness from 2 mm to 13 mm.
The SHEETS are supplied in standard size of 45×57 cm, with variable thickness from 1 mm to 13 mm.
The RODS are 1 meter long and are provided from line 18″ to line 120″, or in various rectangular sizes.
Our technical knowledge, and the continuous research, enable us to develop quality products on the customer's design, customizing the colour, the effect, the structure and the flexibility of the material, in order to adapt it perfectly to your needs.
The measurement unit of the buttons is the GROSS which equals to 144 buttons, for the raw material 1 gross is equivalent to 150 BLANKS.
The diameter of a button is called "LINE" and its international unit is the fortieth of an inch, that is 0.63525 mm.
All our polyester materials are certified….
STANDARD 100 by OEKO-TEX® Class I.