For our customers we offer a 360° service, providing products for grinding and finishing of the button and accessories, always in stock.
Our technical knowledge will be helpful to find the product that best suits your needs, and we will be able to provide specific product variants for your sector: buttons and costume jewelry, accessories for fashion and footwear, components, mechanical, cutlery and cookware, detergents, gaskets.

Pumice HESS, superior quality, is an Amorphous Aluminum Silicate originated by volcanic dust. A perfect and delicate abrasive powder for the finishing of plastics, glass, metal, wood, and leather, 100% natural.
Pumice is also used for Stone-Wash treatments, and is suitable for applications in various industrial sectors, such as detergents, cosmetics, paints, abrasives, building, molding, soil conditioners for agriculture.
We have available different granulometries in stock.
Pumice Stones and Grains:
We are also able to provide particular sizes of pumice for your specific field of use and special formats like grains and stones, usually used for the production of air fresheners.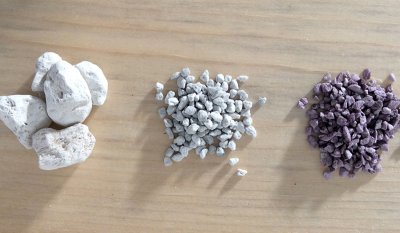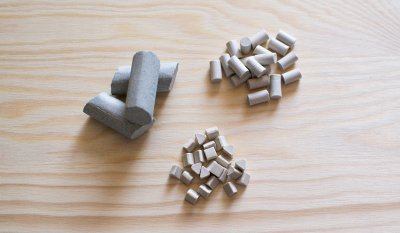 Ceramic and porcelain triangular abrasive media for water polishing, available in various sizes.
Urea-based abrasive cones available in differents sizes.
Liquid products for the polishing of plastics and metals materials in water processes.
Beech wood cubes and pegs media, for the dry polishing, available in various sizes.
Birch wood pegs with special shapes like diamonds, steeple and double wedge.
Abrasive paste for grinding and polishing, in conjunction to the sticks for the dry tumbling of plastic, natural and metal materials.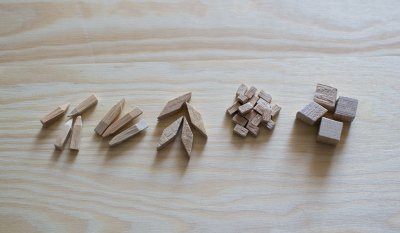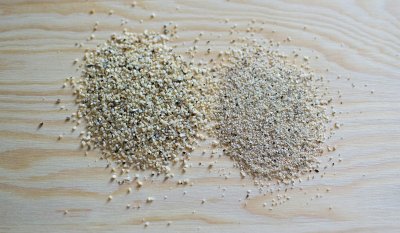 Vegetable grains and special products:
Semolina of corozo and cob of corn grain.
Talc and Starch potato powder.
Liquid products for cleaning the under-edges and the interstices.
Detergent for application in Ultra-sonic machinery
Pastes blocks for manual roughing and polishing, to be applied on wheels or canvas disks.
Powder and liquid detergents and antifoam.
Buttons and Fashion Accessories Dyestuff:
Dyestuff for dyeing of Polyester items
Dyestuff for dyeing of Corozo items
Dyestuff for dyeing of Nylon items
Auxiliaries for dyeing: dispersants, fixing agents, decoloratings, bleaches.